New Limited Edition Colourway - Winter Rose
Posted on
Limited Edition Colourway!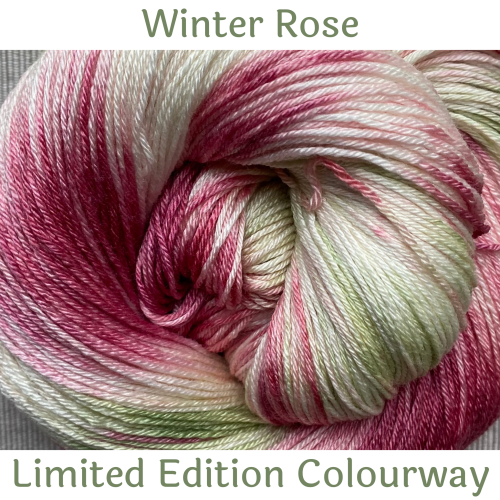 This is Winter Rose - a new colourway available as a limited edition until the end of February!
Winter Rose was originally a custom dye for my customer Linda who wanted something to go with her skeins of Shades of Berry, Blush and Green Tea. Linda asked for a colourway which would tie all of these colours together, and so Winter Rose was created! The colourway has shades of soft pinks, through to darker plum colours, but with shades of natural cream and light greens.
On a base of super-soft Steni Vala 4ply, the yarn is 50% Superwash Merino and 50% Silk and comes in skeins of 100g / 400m.
This colourway will only be available until the end of February.
This yarn would be a lovely choice for any of the shawl projects in the 'Shades of...' range. One skein will make the Safe Harbour, Branching Out, Sail Away, When in Rome or the Harvest Moon shawl.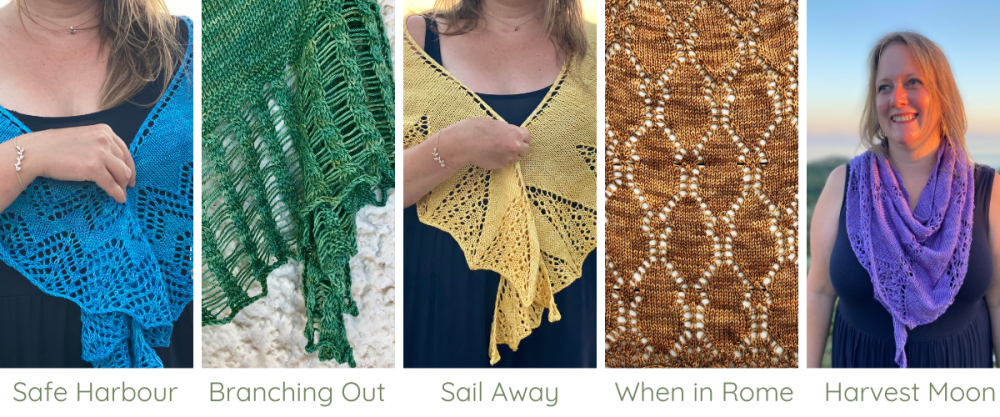 Until the end of February, the Winter Rose colourway is available as an option with any of the Shades of... pattern shawl kits.
Buy a 'Shades of...' Shawl Kit