Customer Projects and Testimonials
I always love to see what you make with Under the Olive Tree yarns, if you have a project and some feedback that you would like to share on this page you can send the details through a Google Form using the button below.
Fabiana's Slipstravaganza and Knit 'n Slide Shawls
"I love that I can ask for help to test that colours work together - few bricks and mortar ships now stock the range of colours in finer yarns, i've even been to shows with the express hope of finding 7-9 coordinating colours, but its not that easy to do.
Online buying is lovely (and i'm good at it :P) but that extra step of asking to combine the colours for me to see, and ask you if they work, or if you suggest anything better has been so good for my confidence.
Until this summer I'd never tried more that 2 colours in a knitting project, and then I played safe.
When I first saw Slipstravaganza by Stephen West I was drawn to try, but concerned about my colour choices, and you helped me confirm my choices. I love that shawl, it was a huge leap for me, and I haven't looked back since,
I would recommend anyone wanting to try combining colours to work with you to find their perfect mix, and then not only is the quality of the yarn just perfect, but it becomes a piece of personal art"
The yarns that Fabiana used for her Stephen West shawls are:
Slipstravaganza (yarns from L-R):
Knit 'n Slide (yarns from L-R)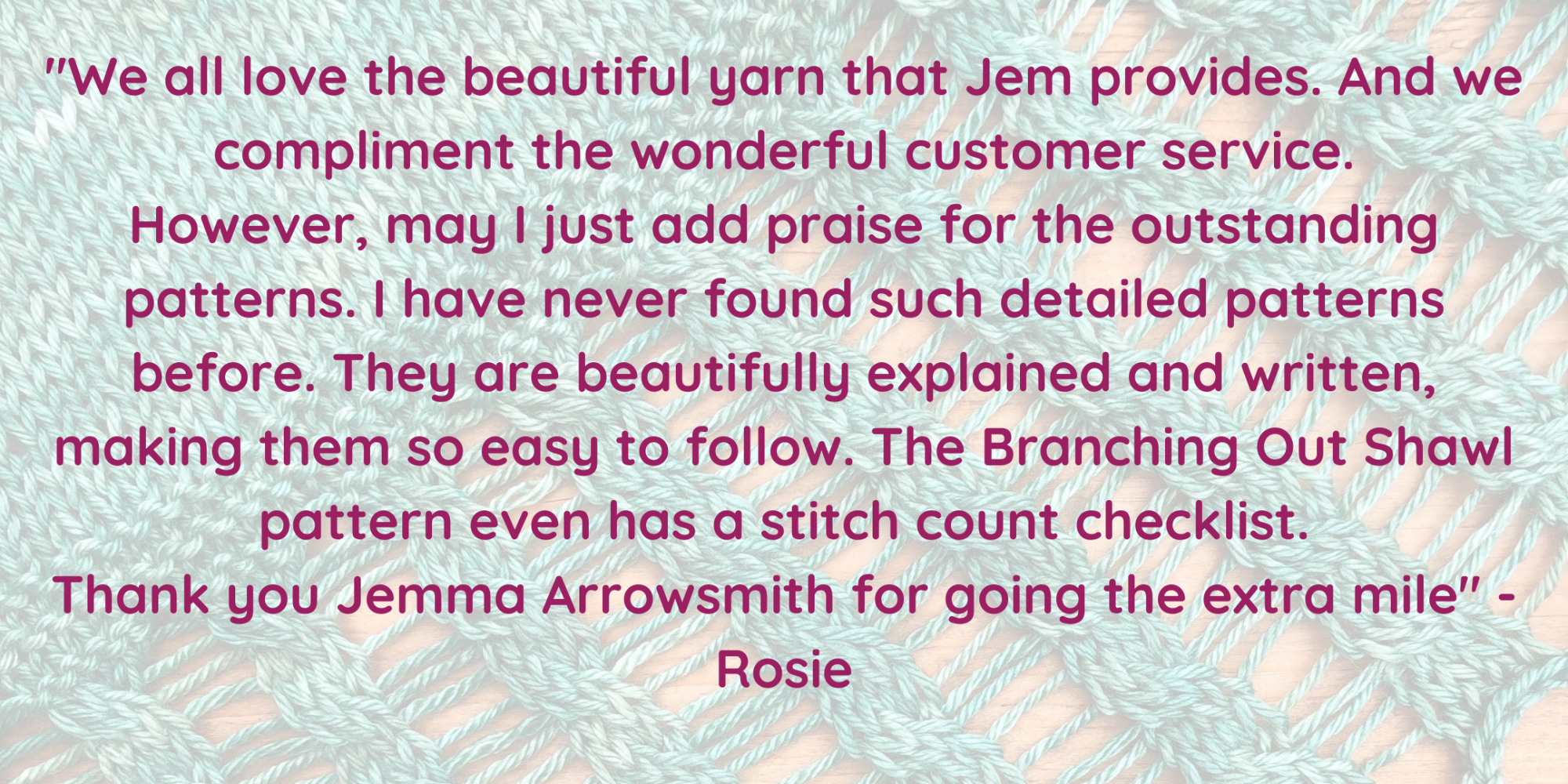 Janice's Reyna Shawl by Noora Backlund
For this project, Janice used the Museum Tapestry colourway (available on request)
"This yarn is so soft and scrunchable, the colours blended together beautifully and I love my new scarf!"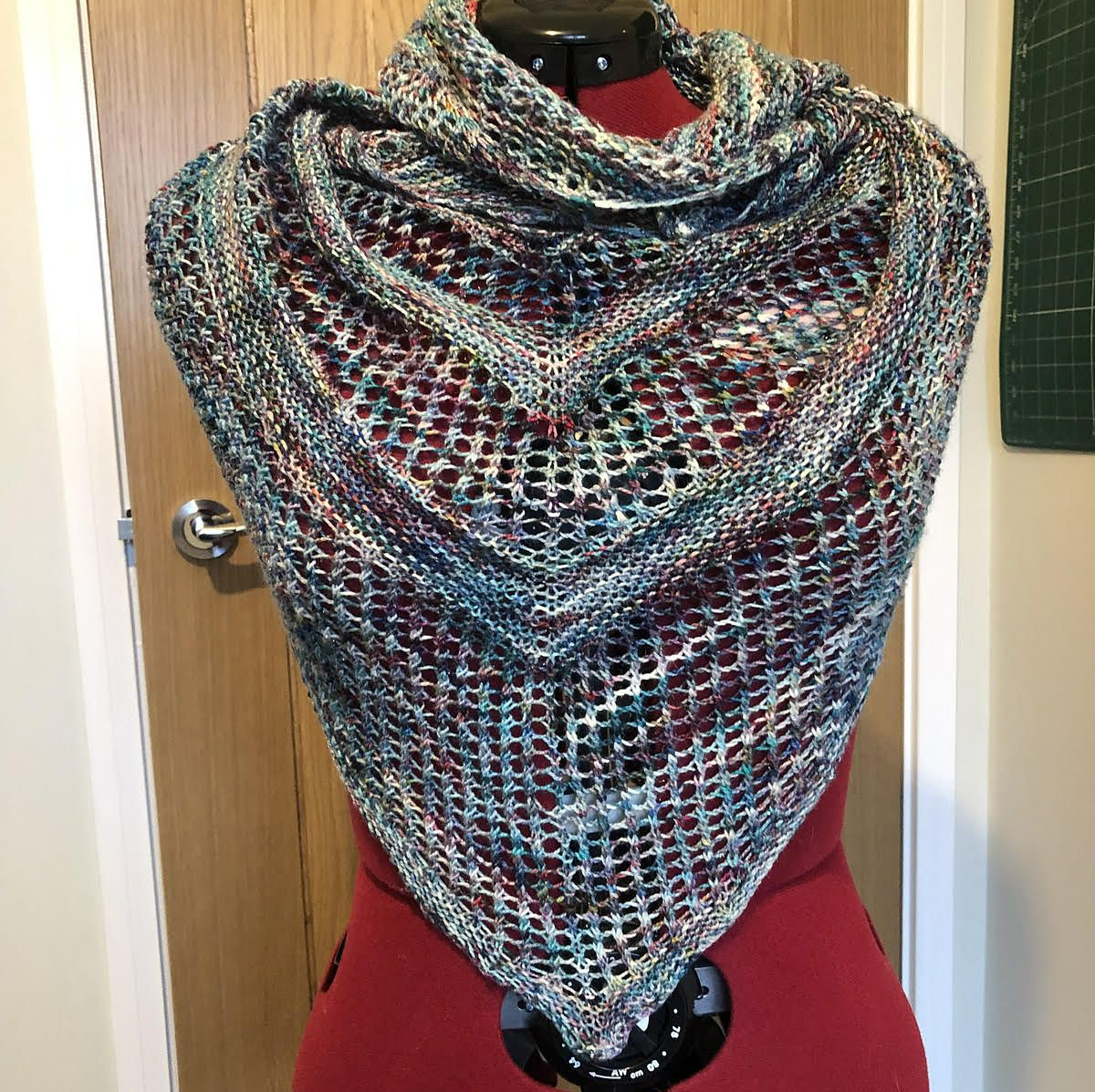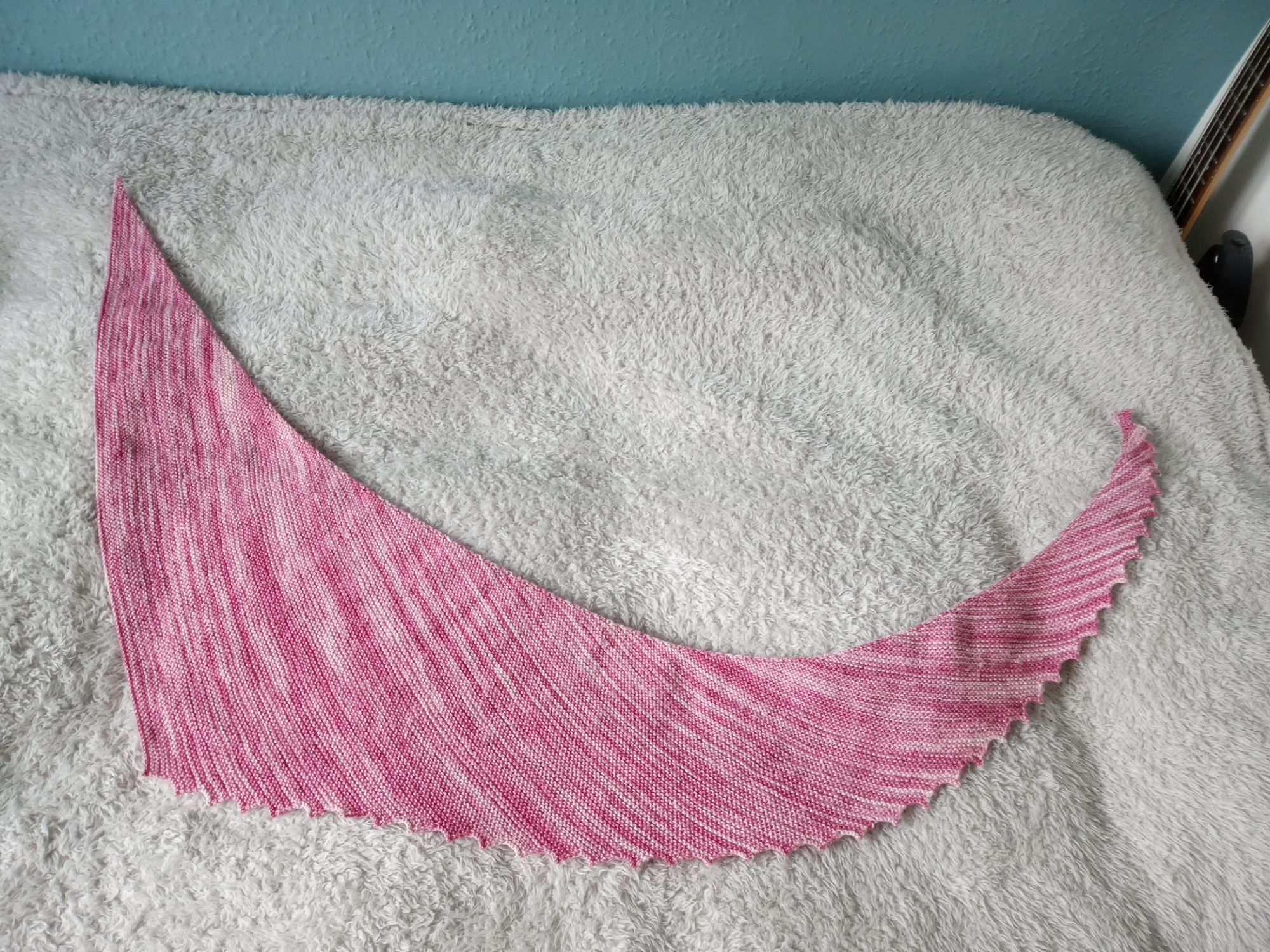 Tanya's Hitchhiker Shawl by Martina Behm, in Rose Petals
Everything I have bought from Jem has been gorgeous - from the quality of the yarn to the beauty of the colours. All so irresistible! I treated myself to a skein of Shades of Aquamarine in the Steni Vala merino silk mix and my daughter thought it so soft (she finds most yarns a bit tickly) that I bought a skein in Rose Petals and knitted her this beautiful mini shawl. I think it shows off the range of shades in the skein, which was a delight to knit with. Needless to say I have bought more and am planning a cowl for my son in the Steni Vala Sketch (he's an artist, so very appropriate!) And one or two things for myself! I would also like to say how quickly my orders have arrived and how beautifully packaged. Can't wait to see what colourways Jem comes up with next!