Knitalong Prizes!
Posted on
It's been a few days since the launch of the Trail and Blaze shawl and I've been blown away with how many knitters have downloaded it already and are joining in the KAL. I'm loving seeing all of the yarn choices and progress pics being posted on Instagram and in the Facebook Group!

In case you missed my last newsletter, or haven't yet got round to downloading the pattern you can get your copy as a free download from Under the Olive Tree Knits or Ravelry until 31st August.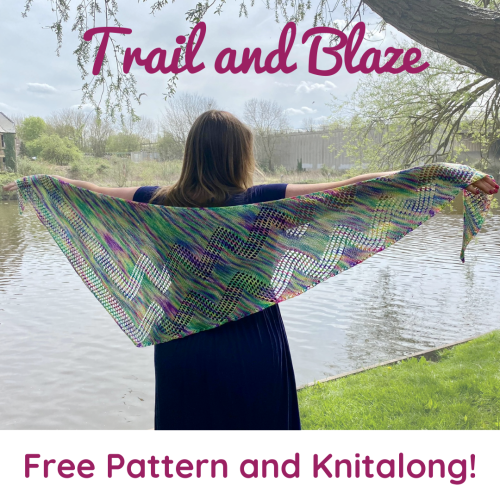 Thanks to the generosity of my talented friends there are some wonderful prizes up for grabs in the KAL.
Here's a video in which I show you the prizes, and you can find out more about the lovely people who have kindly donated them! Or take a look below for all the details.
---
A skein of of bright red British Sock Yarn hand dyed by Camilla at Knitting Needle Lane, a set of Emma Ball 'Kittens in Mittens' themed stitch markers and a Rose Quartz crystal.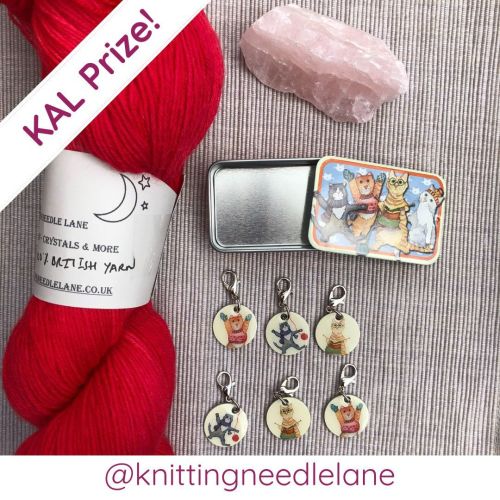 "Knitting Needle Lane has been established since 2017 first starting life within the Cambridge Market. Now an online yarn shop you can enjoy the delights of our hand dyed Yarns and more. We've also cleverly incorporated the use of crystals and candles to aid the calm of crafting by opening our brand new online sections in 2022. Life's too short not to buy good yarn and crystals right ?!
We run a sock yarn club starting on the 1st of each month the theme for 2022 is Zodiac, alongside themed special edition yarn packs available with a new theme every two months. We also run a 'Yarn Club' head to our website to find out more .. If you are local to Cambridge we offer a 'Click & Collect'"
You can find Knitting Needle Lane on Instagram - @knittingneedlelane
---
A skein of pretty purple yarn from Snooptigger Crafts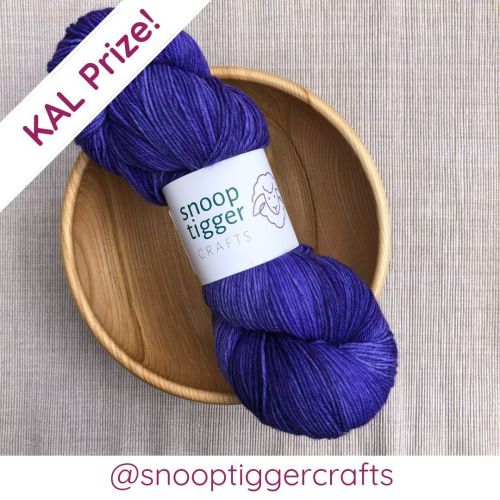 Snooptigger Crafts is owned by Catherine who is based in the beautiful Devon in the UK. She started life as a designer and a tech editor before moving into yarn dyeing to produce colours that she couldn't find elsewhere.

Catherine is a huge fan of movies and wanted to share her love of movies through her yarn and the colours she creates. So, all the yarn collections are based on movies/tv series that are her favourites. She specialises in being bold and colourful.
Catherine says "This skein of yarn is called Giliken Country. This may be a Country in Oz that you are familiar with. This Country was not mentioned at all in the first book but was mentioned in the second book, The Marvelous Land of Oz. This area has various shades of purple as well as the people wearing it. This is where you will find the Good Witch of the North"
You can find Catherine on Instagram - @snooptiggercrafts and over at https://snooptiggercrafts.com/
---
A set of rainbow glitter stitch markers from Tangerine Jukebox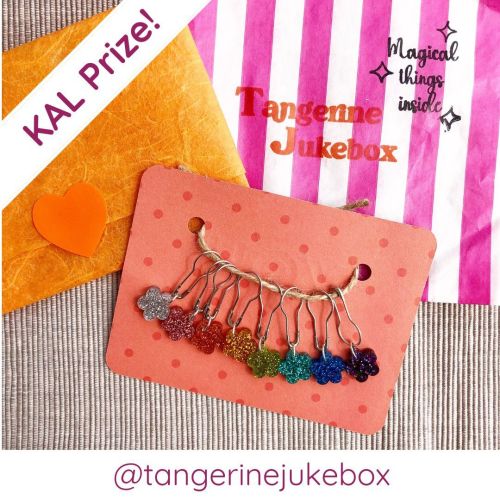 Vero created Tangerine Jukebox as a way to bring her artistic and geeky interests together. She makes laser cut goodies like jewellery and keyrings, and works with small businesses and independent creatives to make their glittery dreams come true. If you want to design your own laser cut jewellery, stitch markers, branded stamps, stationery organisers and more, Vero can help you make it happen!

You can find her on Instagram at @tangerinejukebox and at tangerinejukebox.com
---
A pattern from Knitting designer Erin Clayton - Erineen Designs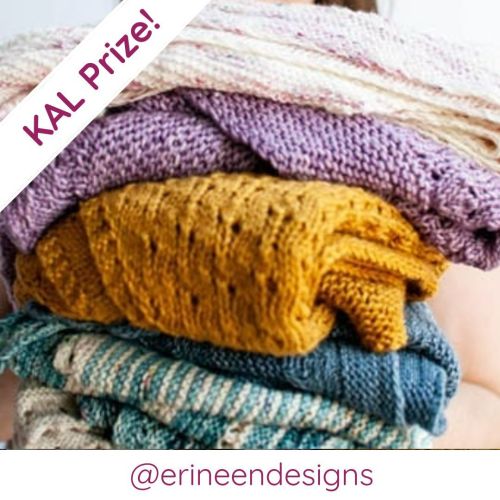 Erin Clayton is the designer—knitwear and graphic—behind Erineen Designs. She creates patterns that are easy to knit and engaging—and helps small business owners create a business they love by utilizing her graphic design background. She grew up in suburban New York but now resides in New Hampshire with her amazing daughter and a needy golden retriever.
You can take a look at Erins patterns on Ravelry here: https://www.ravelry.com/designers/erineen-designs, or head on over to her website: erineendesigns.com

You can find Erin on Instagram at @erineendesigns
---
A beautiful, ash yarn bown, hand-turned by David Arrowsmith of Arrowsmith Woodturning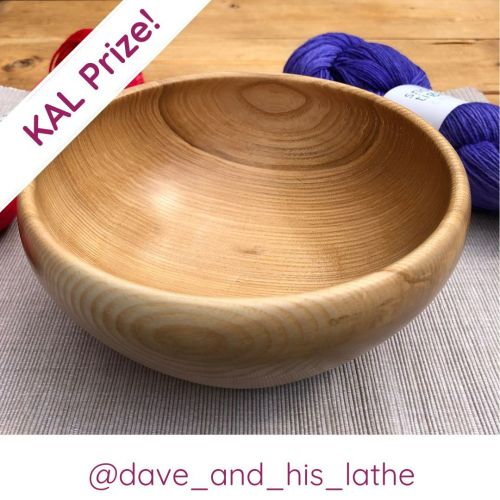 David is my husband and when I'm knitting he takes himself off to his 'lathe cave' to make all sorts of wonders including bowls, pens and tealight holders. David has always enjoyed working with wood and discovering techniques to make practical as well as beautiful things with it. He bought his first lathe just under 4 years ago on a bit of a whim and has been hooked ever since.

You can find David is on Instagram as @dave_and_his_lathe or visit his Etsy shop
---
A £25 voucher to spend online at Under the Olive Tree Knits!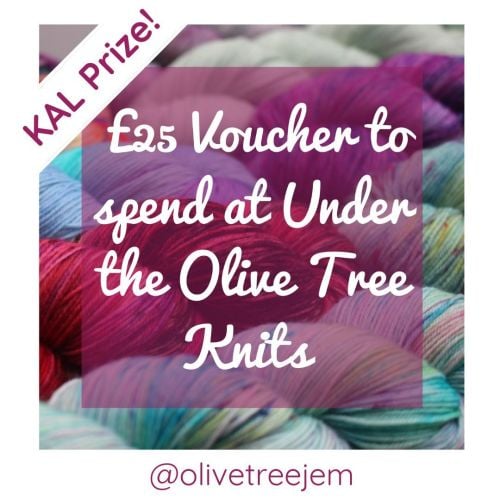 ---
I'm sure you will agree they are all fantastic prizes. THANK YOU to Camilla, Catherine, Vero, Erin and David.
---
The KAL is running on Instagram, in the Under the Olive Tree Knitters Facebook Group and on e-mail. To be in with a chance of winning simply post a picture of your finished shawl on either:

The KAL will run until 31st August 2021 and the pattern will be available as a free download for the duration. The prize draw will take place on 1st September. Good luck!