A Giveaway, an Upcoming Pattern and a Summer Knitalong!
Posted on
I am really excited to announce that I will be offering a free pattern and running another Knitalong this Summer!

This is Trail and Blaze, an asymmetric shawl designed to make the most of a colourful skein of 4ply or sock yarn (100g /425m)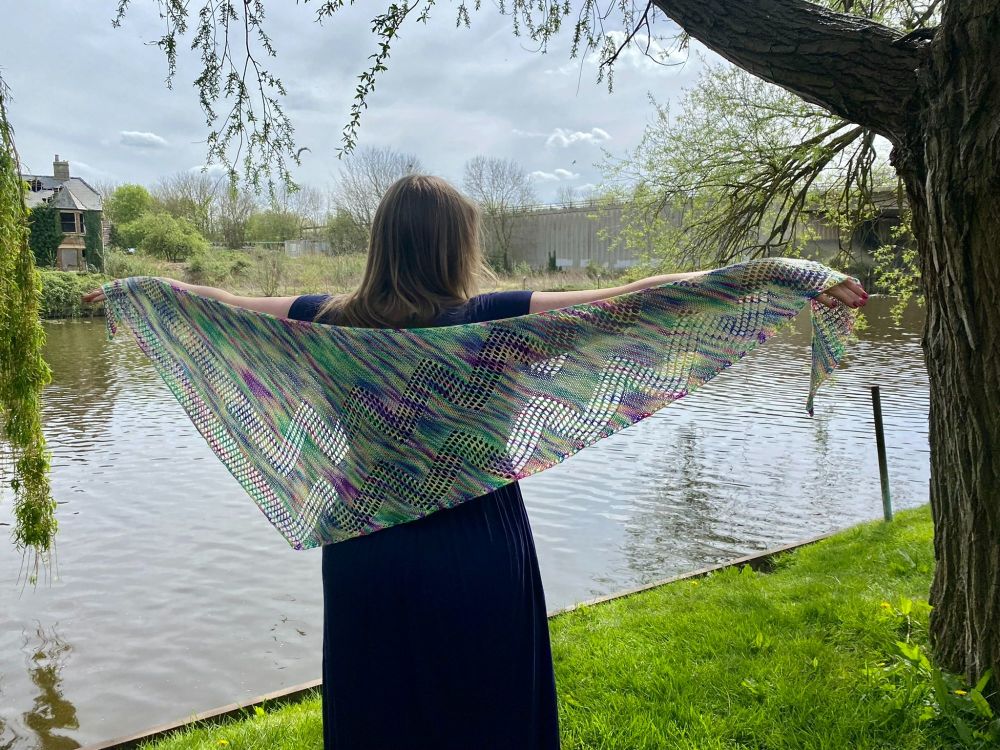 Win a Kit for this Shawl!

I'll be launching the pattern Live on Instagram next Thursday 16th June as part of the Cambridge Yarn Festival. Join me on the @cambridgeyarnfestival Instagram account at 7:30pm (UK time) where I be talking about the pattern, telling you where you can download it for free and also launching a brand new 'Summerdaze' colourway as seen in the sample.
If you are not on Instagram, don't worry, just make sure you are signed up to the newsletter and all of the information will be sent directly to your inbox - you can sign up here

In the meantime you can enter the Giveaway to win a kit for the Trail and Blaze shawl.
The prize includes:
A skein of 4ply Chora sock yarn (75% Superwash Merino / 25% Nylon) in the Summerdaze colourway as seen in the sample pictures - 100g / 425m

A 3.75mm circular needle (80cm)

A tin of 5 Summer themed stitch markers

HOW TO ENTER
The Giveaway is open until noon on Monday 13th June and a winner will be drawn that day. Worldwide entries are welcome and you can enter:

If you want to get organised for the KAL you will need a skein of 4ply or sock yarn - 100g at 425m and a 3.75mm circular needle. There are lots of lovely yarns available on the website which would be perfect for this pattern. If you would like to use a 400m skein you can do but please be aware that you may not have enough yarn for the final lace section of the pattern.
If you enter the Giveaway, good luck! I'll be back next week with details on how to download your free pattern and join in the Knitalong. It will be running until the end of August and there will be prizes too - I can't wait!