Cambridge Yarn Festival!
Posted on
As you may know, Camilla from Knitting Needle Lane and I have been working very hard to put together the first every Cambridge Yarn Festival!
Well, the day has arrived and the event will be starting at 7pm tonight (UK time) Live on Instagram!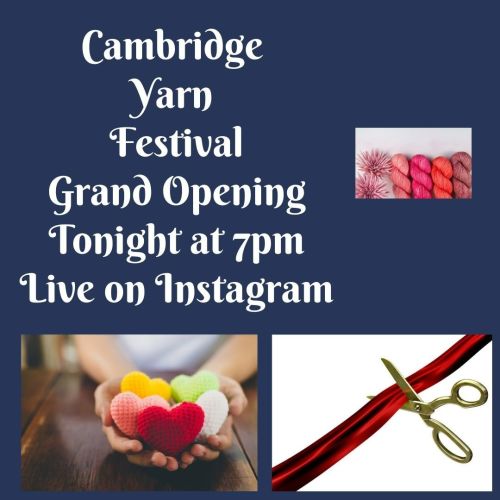 We have an incredible line up of 32 vendors and 7 yarn influencers who will be going Live this week to show us their creations and talk about what they do.
Here is the full line up for the week.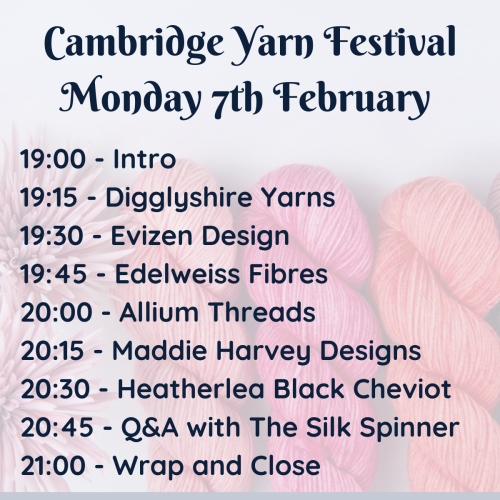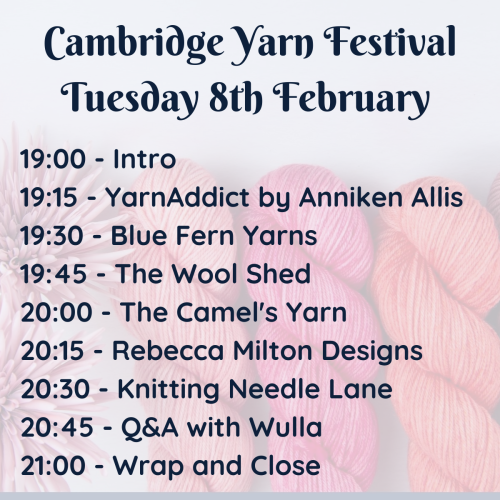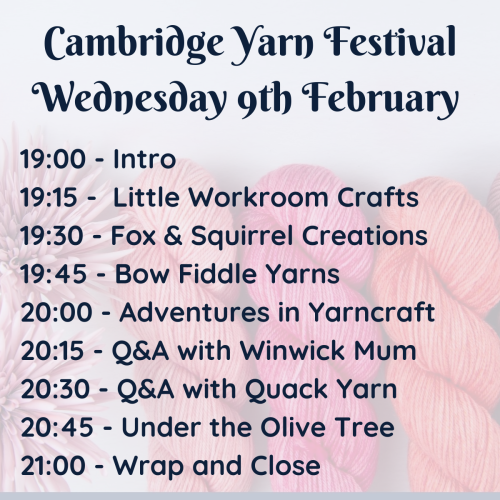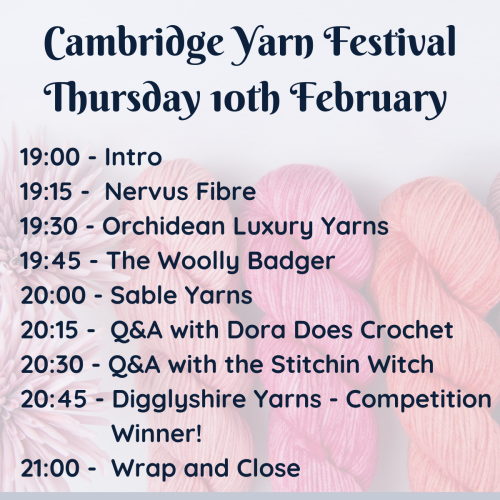 Don't worry if you can't watch Live as all videos will be uploaded to the Cambridge Yarn Festival Instagram page so you can view them at your own leisure.
Follow Cambridge Yarn Festival on Instagram

Many of the vendors are generously offering a discount for the event too. Do take a look at the website to find out more about each business and for links to their products and websites.
Visit the Cambridge Yarn Festival Website

I am offering a 10% discount off all in stock items until Midnight on Thursday 10th February. Use the code CYF10 at the checkout!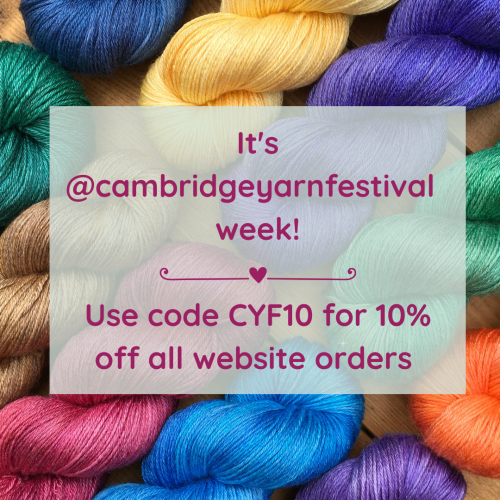 If you prefer real life yarn events then do be sure to take a look at our Yarn Retreat which we are planning for June this year in Norfolk, UK. Tickets are going fast! For more information click on the picture or visit: https://www.knittingneedlelane.co.uk/product-category/seaside-retreat/