New Project Bag Essentials and a Virtual Yarn Show!
Posted on
November has been a busy month as I've been working on some brand new products for the shop which are now available on the website.
First up we have some new Knitting Needle Gauges.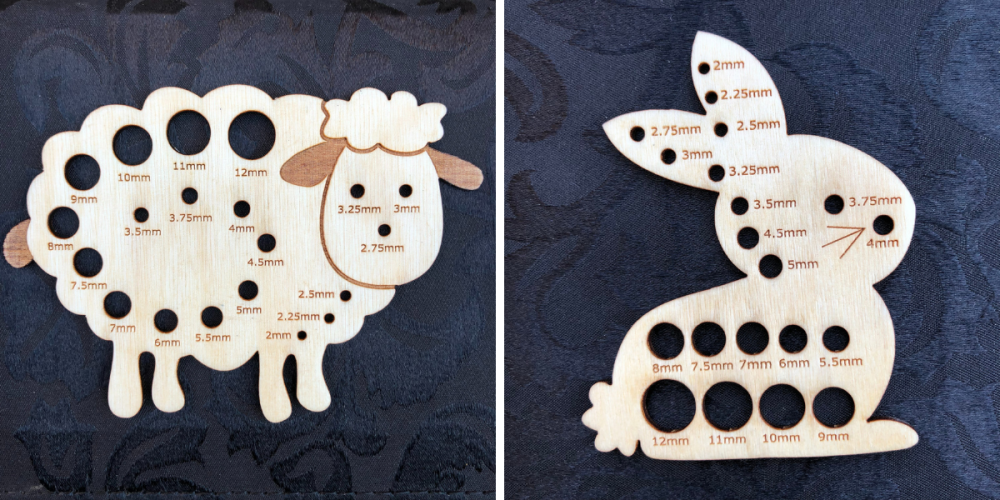 Sheep and Rabbit Knitting Needle Gauges
Needle gauges are a handy tool to have handy in your project bag. The print on knitting needles can rub off over time, leaving you unsure of what size your needle is but by using a handy gauge you can quickly check the sizing.
Made from sturdy plywood and finished in a glossy lacquer for durablity, each needle sizer measures needle sizes from 2 - 12mm.
Click on the links below to view the products: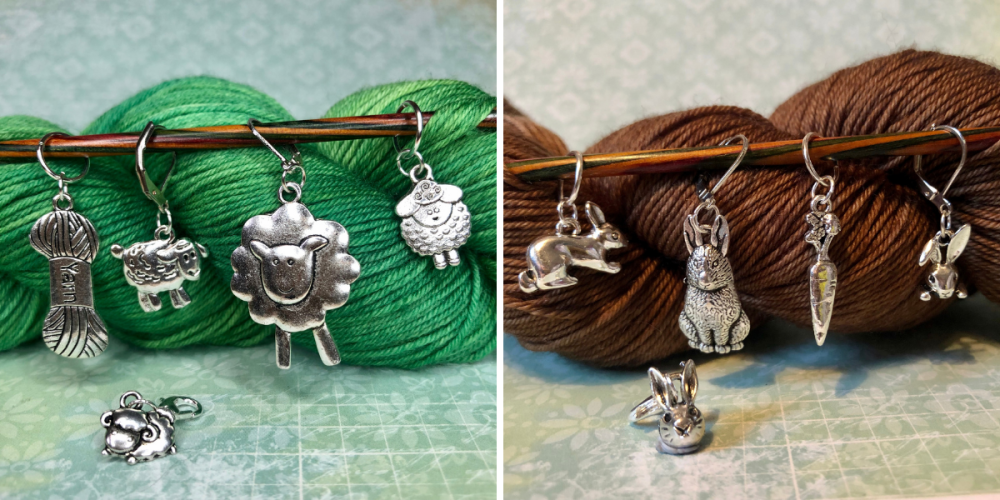 Sheep and Rabbit Stitch Markers
And to go with the gauges, there are some cute little stitch marker sets.
Each set inculdes 5 different themed designs and come with mixed clasps which make them suitable for a variety of projects (you can also choose to have them all made up with your favourite type of clasp if you prefer)
Stitch markers come in a handy little tin for safe storage.
Click on the links below to view the products:
Gift Sets
Or you can buy both the needle gauge and the stitch markers together in a handy little set! The set comes nicely presented in a purple box and would make a great gift for any knitter.
Sheep Needle Gauge and Stitch Marker Set
Rabbit Needle Gauge and Stitch Marker Set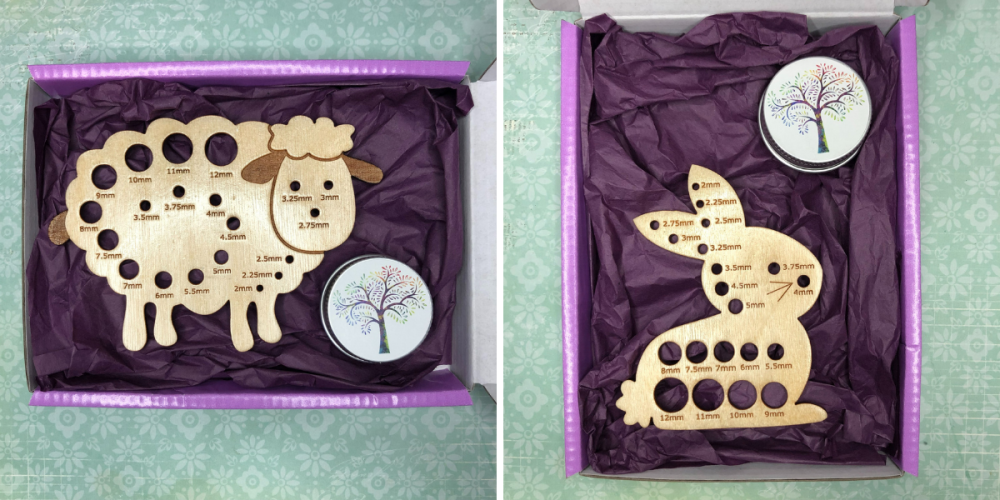 Yorkshire Yarn Festival

This Saturday 27th November I will be taking part in the virtual Yorkshire Yarn Festival. If you aren't familiar with the event, it's happening over on the @yorkshireyarnfest Instagram page. There are a whole host of yarn dyers and knitting / crochet businesses taking part, see below for the full line up. I'll be on at 14:20 and I'll be talking about my upcoming new shawl pattern - Across the Valley. Then straight after my Live I'll be opening up the shop for pre-orders for the kit (with a special discount - heads up it will be YYF10 for 10% off)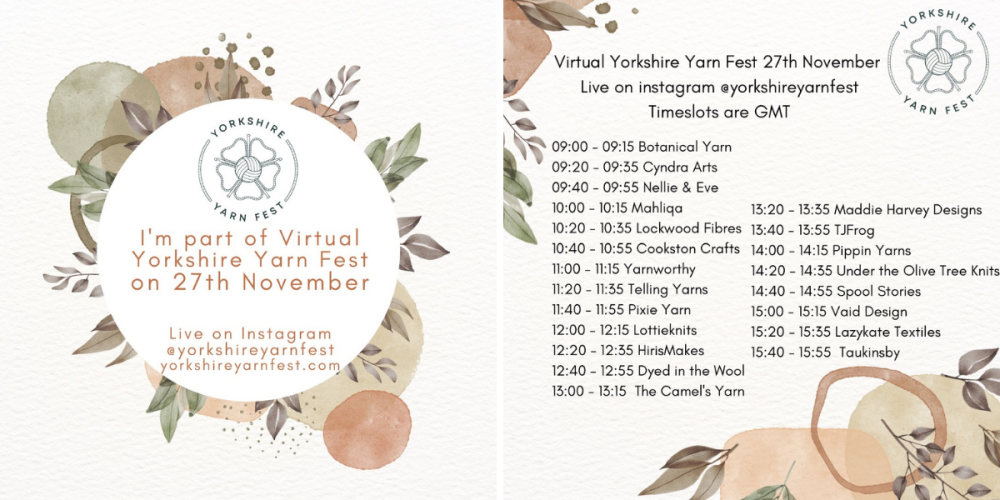 Thanks for reading and until next time, happy knitting!