Yarnie Baubles are Here!
Posted on
There are some new additions to the Christmas shop this week...meet the Yarnie Baubles!
These wooden Christmas baubles are the perfect festive decoration for any knitter, yarnie or crocheter! With 6 designs to choose from and options for personalisation you can hang them on the tree, use as present tags, decorate bunting and garlands, or send a message to your crafty friends.
These baubles have been exclusively designed by Jem for UtOTK. Each one is laser cut from 4mm plywood and the fronts are finished with several coats of fine glitter gold varnish for plenty of sparkle.
Each bauble comes with a length of red, green and white hanging twine.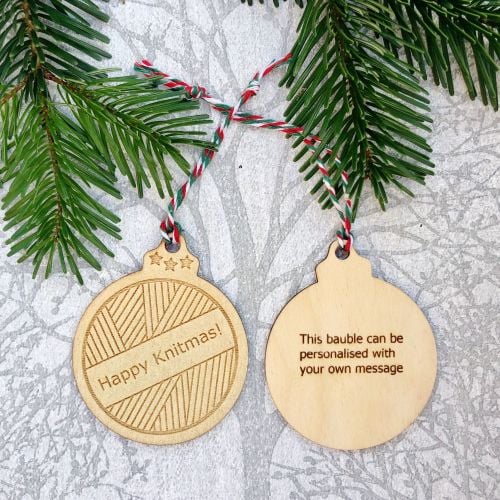 The backs of the baubles are unvarnished but can be personalised with your own message. They would make a great alternative Christmas Card to your crafty friend, and one that could be used for years to come too!
To find out more or to order a Yarnie Bauble click HERE