Sun Glitter KAL - Winners Announced!
Posted on
And just like that, the 2 months of the Sun Glitter KAL are over! If you took part in the KAL, or downloaded the pattern for a future knit - THANK YOU! It's been amazing to see all the wonderful projects appear in the UtOTK Facebook Group, on Ravelry and on Instagram. Here are just a few of the projects shared on the Facebook Group.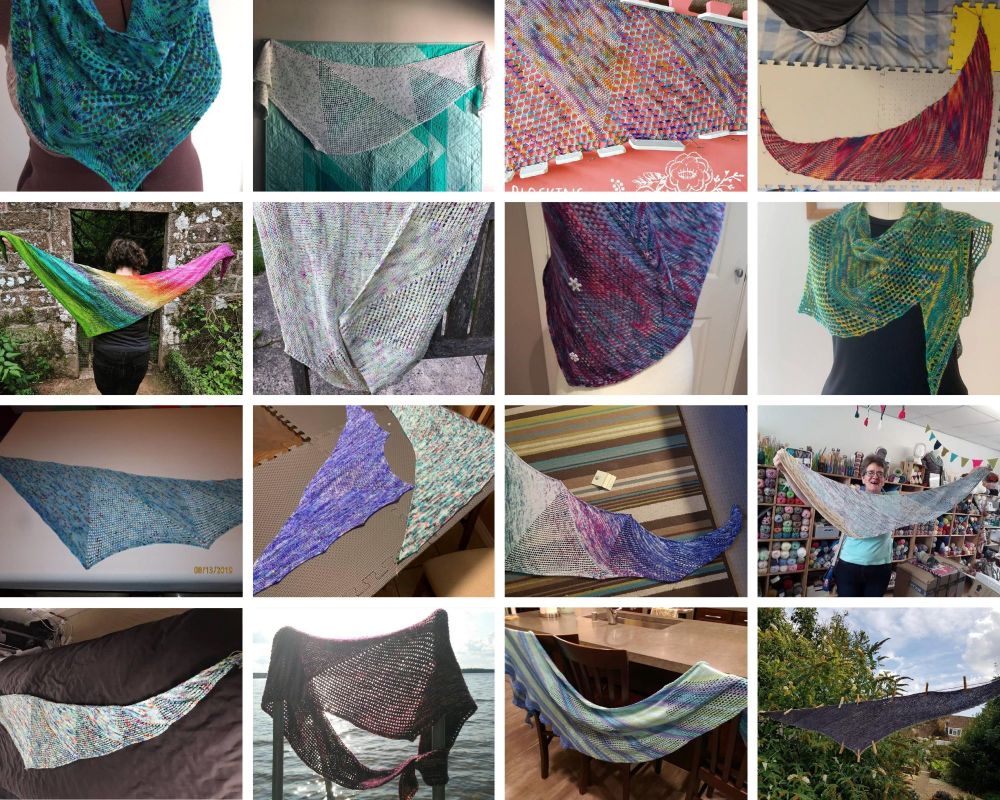 There were well over 100 entries to the KAL prize draw and the winners were drawn today. Drum roll please...

...and the winners are...
Skeinbrain - Ravelry
Winner of the hand dyed skein of Beauties, 100g / 400m of soft merino and bamboo by Nicola from Fleabubs & Lala.
Caroline Mayson - Facebook
AuntyTink - Ravelry
Congratulations on winning a pretty flower project bag - hand made by Camilla at Knitting Needle Lane!
wildmustard - Ravelry
Congratulations on winning a free pattern from Frenchie of Aroha Knits!
bearfoot63 - Instagram
Congratulations on winning a free pattern from Carlie Perrins!
Babellchen - Ravelry
Congratulations on winning a knitting kit from

Under the Olive Tree Knits

! Choose from any one skein shawl or sock kit.
All winners have been contacted and prizes on their way.
If you enjoyed taking part in this KAL then do keep an eye out for my next one, Dappled Days coming soon! The pattern is a 2 skein DK weight shawl and one version of the pattern has been specifically written for those new to working with charts! Keep an eye on your inbox as more details will follow later this month.

Until next time I'll just leave you with some more fabulous pics of the Sun Glitter shawl!