There are Prizes to be Won in the Sun Glitter Shawl KAL!
Posted on
The Sun Glitter shawl pattern was released last week and I am thrilled so see so many cast-ons already! I am loving seeing all of the pictures on Facebook, Ravelry and Instagram.

In case you missed the e-mail last week, the Sun Glitter shawl is a 1 skein asymmetrical shawl designed to use 400m or 425m, 100g of 4ply / fingering / sock weight yarn. And the pattern is FREE for the duration of the KAL which runs until 31st August 2019.



Knit on a 3.75mm 80-100cm circular needle, this shawl pattern is a perfect quick summer knit and with the easy-to-memorise pattern it makes for an excellent travel project.

You can download a copy from Ravelry or from the website.

And there is also now a Ravelry Forum thread open for you to join the chat and share your progress pictures!
---
Sun Glitter KAL - Prizes!
Thanks to the generosity of my crafty friends, there are some lovely prizes waiting to be won if you take part in the KAL. Here is what you could win...
...this aptly named hand dyed skein of Beauties by Nicola from
Fleabubs & Lala
. This is a 100g / 400m skein of soft merino and bamboo.
Based in Devon, Fleabubs & Lala is a dyer of yarn and maker of ergonomic crochet hooks, beautifully designed for maximum comfort.
Check out the Fleabubs website or Etsy shop to for a stunning array of hand-dyed yarns, on many bases.
I am proud to mention that this very talented lady is my sister :)

https://www.fleabubsandlala.co.uk/
https://www.etsy.com/uk/shop/FleabubsbyLala
https://www.instagram.com/fleabubsbylala/
https://www.facebook.com/FleabubsbyLala/
---
The Ironbridge Yarn Studio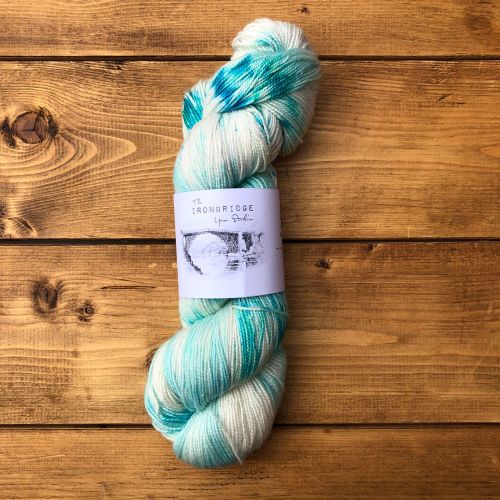 ...a hand dyed skein of sparkly yarn! This pretty skein of Seafoam is by Felicity from The Ironbridge Yarn Studio.
---
Knitting Needle Lane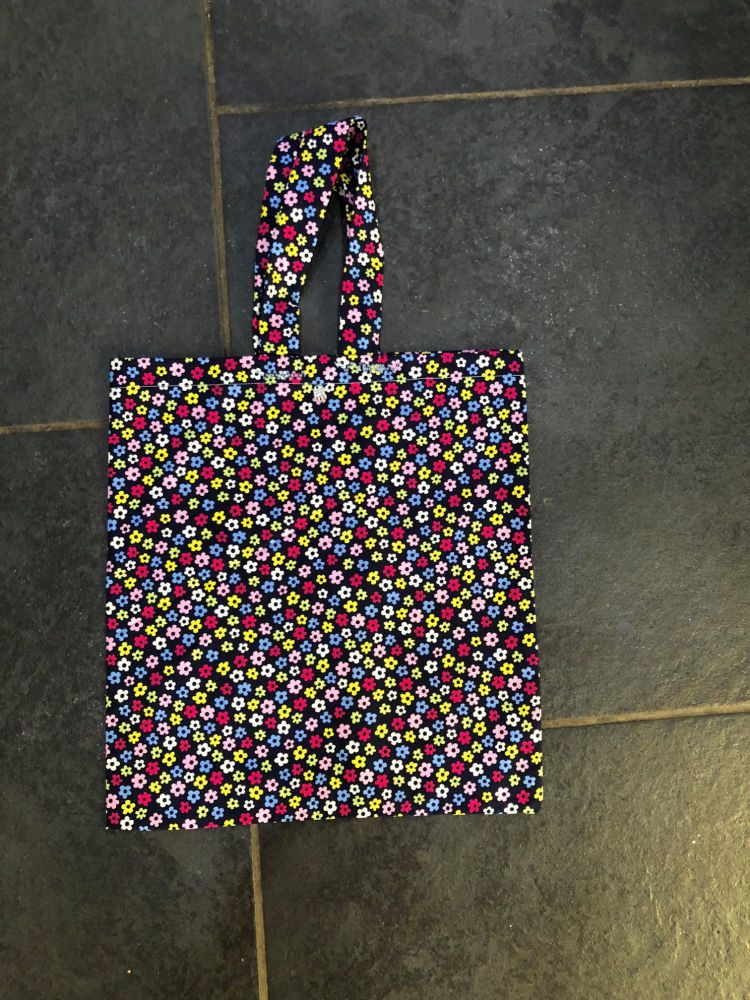 ...a pretty flower project bag - hand made by Camilla at Knitting Needle Lane!
Knitting Needle Lane is a UK based online knitting shop, and Cambridge market stall, providing hand picked stock to bring you the softest yarns and high quality products.
Check out the website for all manner of lovely yarns, accessories and patterns.

http://www.knittingneedlelane.co.uk/
https://www.instagram.com/knittingneedlelane/
https://www.facebook.com/knittingneedlelane/
---
A free pattern from Frenchie of Aroha Knits!

Frenchie is a Franco-Maori, American-Australian knitwear designer + coach living in Osaka, Japan.

"At Aroha Knits, as a knitwear designer and coach, I inspire and empower fiber artists to transform their yarn so they can manifest Aroha, one stitch at a time. I'm passionate about creating meaningful and fulfilling work, shaking up the industry and fibre community, and serving as a catalyst for transformative impact".

https://www.arohaknits.com/
https://www.ravelry.com/designers/francoise-danoy
https://www.instagram.com/arohaknits/
https://www.facebook.com/groups/fibremusesanctuary/

---
A free pattern from Carlie Perrins!

"I'm a passionate knitter and new designer. Inspiration abounds in the Pacific Northwest, where I enjoy the outdoors with my young family. I'm a process knitter and strive to create interesting and enjoyable patterns. I love colour and texture and am a sucker for a quick knit".

https://www.ravelry.com/designers/carlie-perrins
https://www.instagram.com/carlieperrinsknits/

---
A Free pattern from Jenessa of Just 1 More Thing Designs

"My family and friends often comment that they love the things I knit but feel like they could never knit something so "complicated." I've set out to change that perception by designing well written and easy to follow patterns that empower knitters to confidently express themselves creatively. My designs explain why I used a particular stitch, not just how to do the stitch, and I encourage knitters to get creative with the yarn they already own and turn my vision into their own unique creations".

https://www.just1morethingdesigns.com
https://www.instagram.com/just_1_more_thing/
https://www.ravelry.com/designers/jenessa-keller

---
Thank you to all of the above who have very generously given a prize for the KAL!
To be in with a chance of winning any one of these lovely prizes simply post a picture of your finished shawl by 31st August either on:
Each post of a finished shawl will count as an entry so if you post on all 3 platforms then you will have 3 entries in the prize draw!
Until next time, happy knitting!