What's New Pussycat?
Posted on
Get ready to say 'Check meowt' in this ultimate cat lover's tunic-style sweater. Yep, it's FINALLY here... I am so excited to share the release of my first garment design, the What's New Pussycat sweater!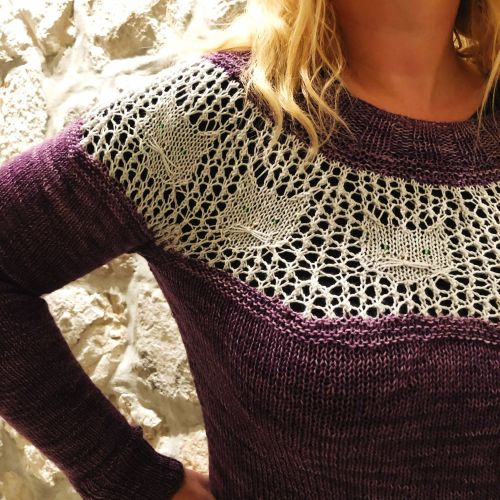 Following on from my other kitty based design, the Whats New Pussycat shawl, this tunic-style sweater is designed in honour of our little feline friends and is the purr-fect pattern for any cat lover!

The pattern is available on Ravelry or from the Website

Pattern Details
The garment begins at the hips and is worked in the round with a feather and fan lace border and continues in stockinette stitch through waist and bust shaping. Then, you will work the sleeves to the underarms where you will join them with the body to make the little kitty face lace yoke and ribbed neckline.
You will need 2 contrasting colours for this project. I would recommend making the cat motif section in a lighter, solid shade. The beads for the cat eyes and nose are placed using a crochet hook and you can personalise the cats by using different colour beads for each pair of eyes or keep them all the same.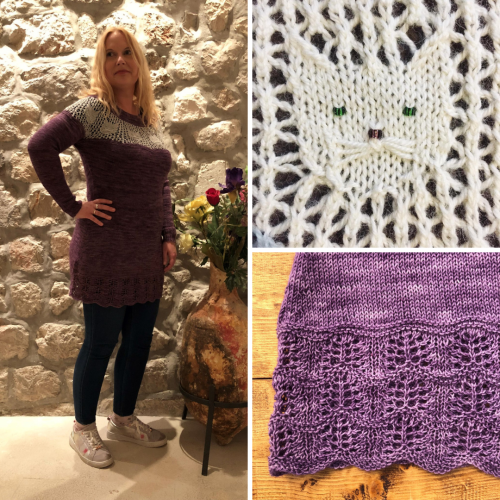 For more information on the pattern including the sizing and materials required please check out the pattern page
Until next time - happy knitting!