New Knitting Pattern - Upstream Shawl!
Posted on
My new shawl pattern Upstream is now available on Ravelry and on the website HERE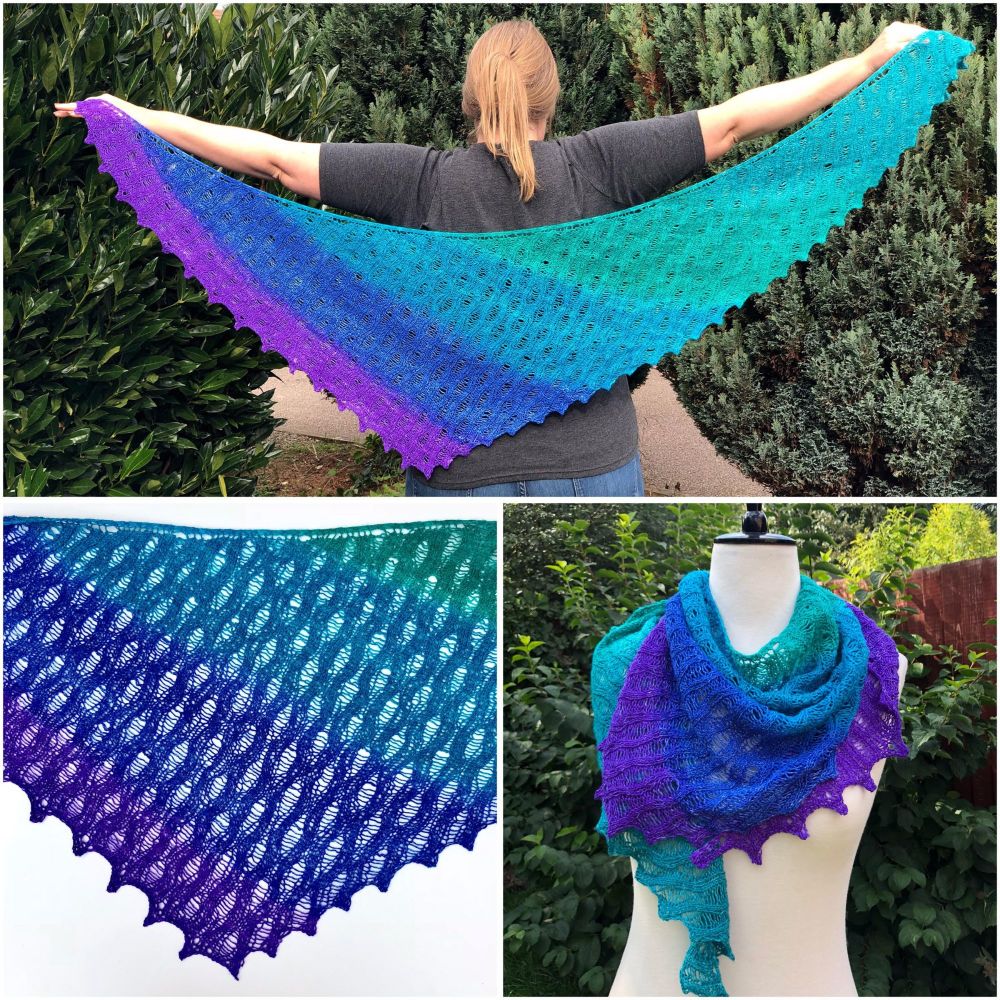 Upstream is a lightweight asymmetrical shawl and the pattern is deceptively easy, there are no complicated lace stitches involved, it's all just knit and purl stitches with the occasional drop stitch which is done on purpose to create the wavy shaping.

The shawl combines knit and purl stitches which give it a lovely texture, and it is reversible too!

The picot edges of the shawl are created by casting off stitches at the start of a row on one side, and by a bind off at the end. The pattern is supported by video tutorial which walks through how to do this step-by-step.
The pattern is designed to showcase a sock blank gradient or pretty skein of 4 ply sock yarn. I would recommend using a yarn that has a range of similar colours, as the drop stitch pattern could get lost in a busy yarn. It looks fantastic in a solid yarn too as my testers can testify.

Thank you to Jo, Anna, Meghan, Dari and Clau for such a brilliant job with the test knits. And to Allison at Kniterations for tech editing the pattern.
The pattern version of the Upstream shawl was knit from a sock blank, which if you haven't used one before is a rather fun way to knit up a gradient. The blank is dyed 'pre-knitted' so all you have to do is untie the end attached to the label and unravel the blank as you knit!

Blocking your finished knit from a sock blank is highly recommended as this will remove any kinks in the yarn. There are a couple of skeins of the Aquamarine gradient currently available in the shop as well and some others too.



You can view the shop page HERE
Below is a video of the Upstream Shawl as it was being knitted up. For full details of the pattern visit the pattern page HERE
Start at