The End of a KAL - Winners Announced!
Posted on
And so the Chain Reaction KAL has come to an end! Thanks to everyone that took part, I loved seeing all your finished shawls pop up on Instagram, Facebook and in the Ravelry forum! I had a lot of fun running this KAL and if you knit the shawlette I hope you are pleased with the final result.
All those that posted a final pic on any of the above platforms were placed into a draw and 3 names were picked at random, and here are the winners!
Janice – winner of the 'Sugarcoat' sock yarn from Fleabubs and Lala
Annie – winner of the Flamingo project bag from Knitting Needle Lane
Cekaelle – winner of the Rainbow Stitch markers from Crafty Cat Knitty Bits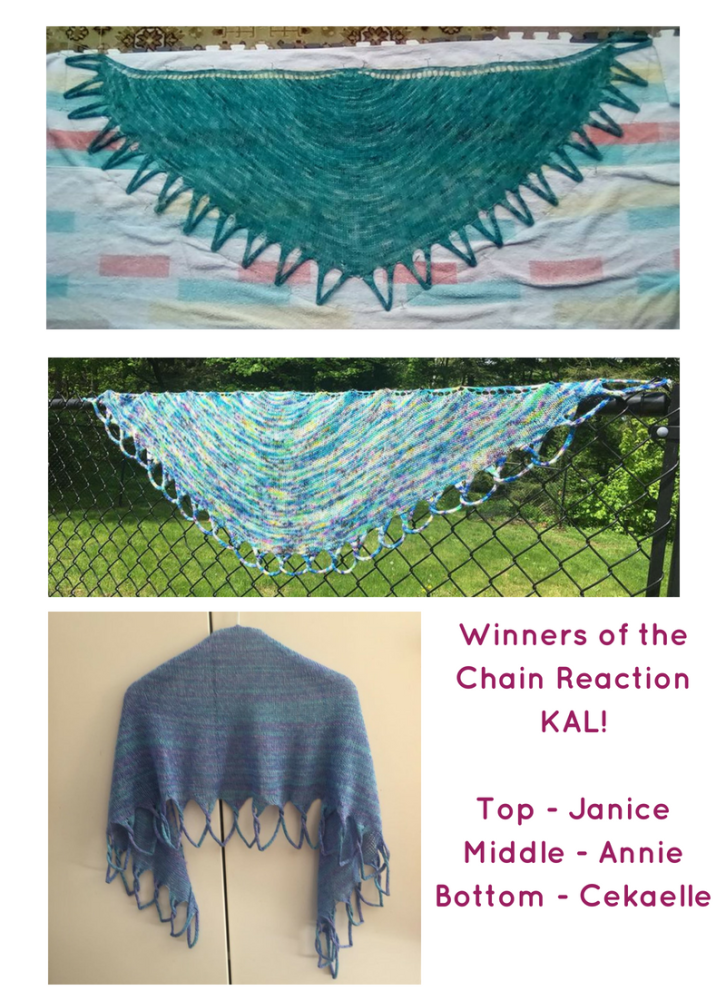 Congratulations ladies!
If you are still working on your Chain Reaction, or have yet to cast on, don't forget to come and show it off when it's done in the Under the Olive Tree Knitters Facebook Group