'Bring Me Sunshine' Knitalong Prizes!
Posted on
It's been a week since the launch of the Bring Me Sunshine shawl and knitalong and I've been blown away with how many knitters have downloaded it already and are joining in the KAL. I'm loving seeing all of the yarn choices and progress pics being posted on Instagram and in the Facebook Group!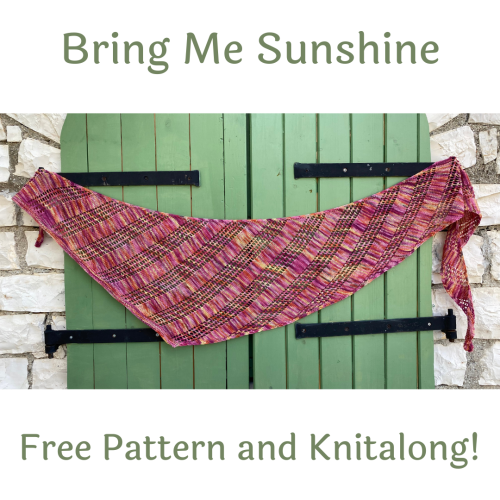 Knitalong Prizes!
There are some wonderful prizes up for grabs in the KAL.

Here's a video in which I show you the prizes, and you can find out more about the lovely people behind them them! Or take a look below for all the details.
Camilla - Lunar Lane Yarn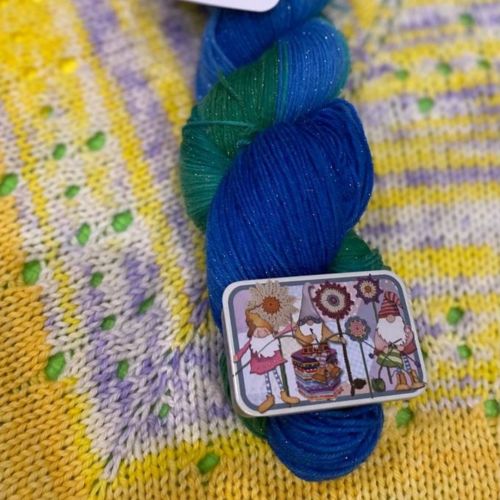 A Skein of 'The Brightest Dinosaur' Sparkle Yarn and an Emma Ball Tin.
Lunar Lane Yarn is an Etsy shop shipping within the United Kingdom that sells yarn - crystals - machine knitted & hand knitted items and home sewn bunting.Created out of a love of yarn and the creative mindfulness of craft.
Visit Lunar Lane Yarn on Etsy: https://www.etsy.com/uk/shop/lunarlaneyarn
Helen - Woolly Chic Yarn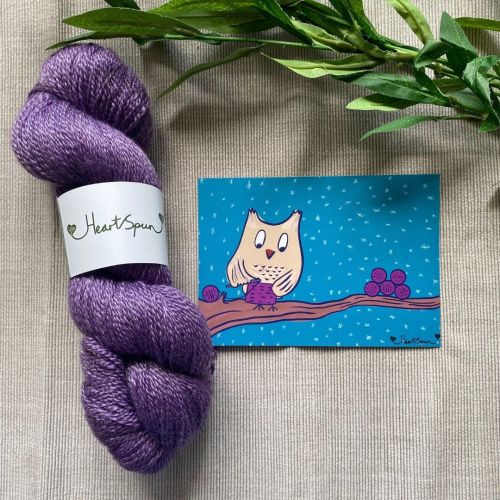 A Skein of Woolly Chic's Heartspun Yarn
Heartspun by Woolly Chic is an award winning luxurious British environmentally friendly HeartSpun 4ply, which is a blend of 70% British Bluefaced Leicester wool and 30% Tencel, made from wood pulp grown in sustainable forests. This eco yarn won the British Knitting and Crochet Eco/Sustainable Product of the Year award in 2020!
Visit the Woolly Chic Website: https://www.woollychicdesigns.co.uk/
Shannon - Bluefern Yarns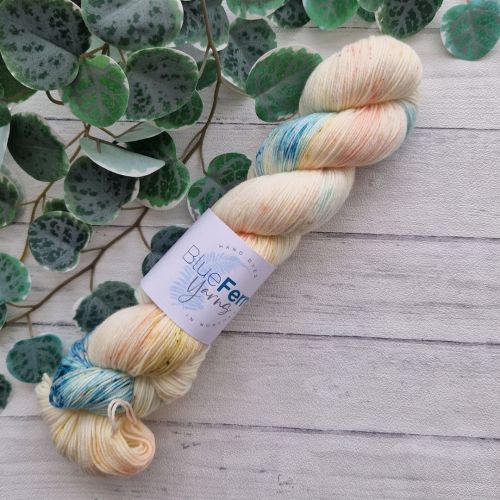 A Skein of 'Shoreline' Sock Yarn
Blue Fern Yarns is a small hand dyed yarn business based in Norwich, Norfolk, UK. Shannon, the dyer and designer behind Blue Fern Yarns, has always been into crafts and started dyeing yarns as a creative outlet after a few years break from crafting. Realising this was the thing missing from her life, she built Blue Fern Yarns alongside a full-time job, which she left in May 2023 to work Blue Fern Yarns full time. Shannon creates a large variety of yarn colours on a number of different yarn bases, taking a lot of her inspiration from the landscapes around her, including the beaches, broads and landscapes.
Visit the Bluefern Yarns website: https://www.bluefernyarns.co.uk/
David - Arrowsmith Woodturning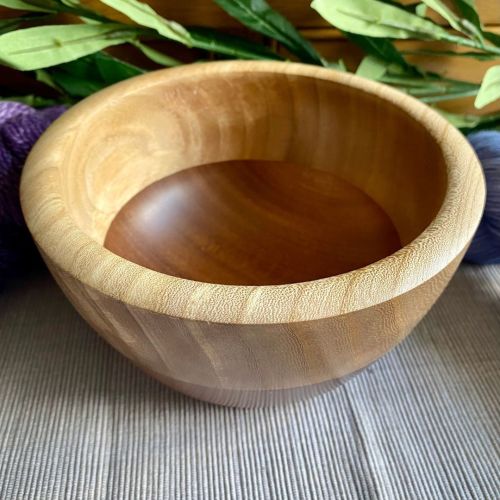 A Hand-Turned Bowl in Ash and Sapele Wood
David is my husband and often when I'm busy knitting or dyeing yarn he will take himself off to his 'lathe cave' to make all sorts of wooden wonders. David has always enjoyed woodwork and discovering new techniques to make practical as well as beautiful things. He sometimes sells his creations in his Etsy shop.
Follow David on Instagram - https://www.instagram.com/dave_and_his_lathe/
Erin - Erineen Designs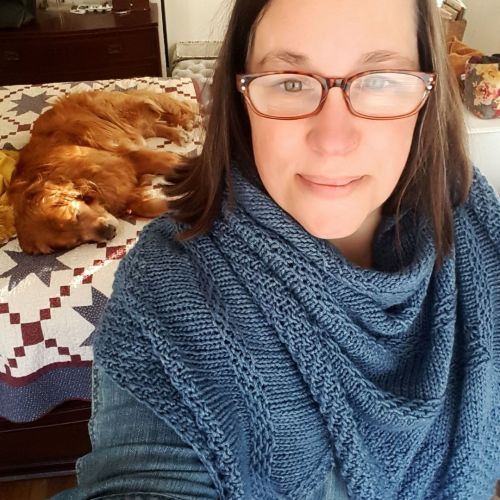 An Erineen Designs Pattern
2 lucky winners will win a free knitting pattern of their choice from Erineen Designs.
Erin Clayton is the designer behind Erineen Designs. She creates patterns that are easy to knit, engaging, and oh-so-wearable! Erin is very passionate about her patterns being easy to follow and uses her background in graphic design to achieve that. She grew up in suburban New York but now resides on the seacoast of New Hampshire with her amazing daughter.
Visit Erineen Designs Website: https://erineendesigns.com/shop
Jem - Under the Olive Tree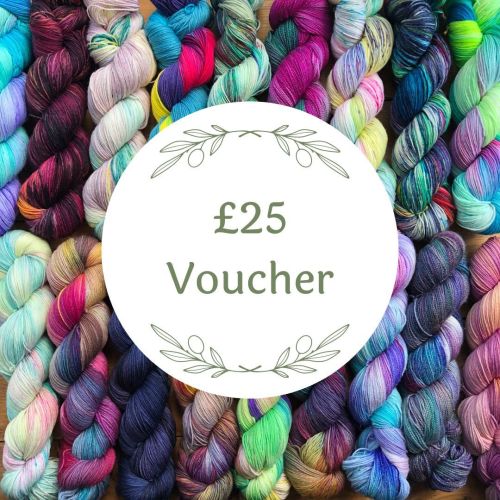 A £25 voucher to spend online at Under the Olive Tree Knits. Choose from hand-dyed yarns, patterns, knitting kits, stitch markers, and much more!
---
I'm sure you will agree they are all fantastic prizes. THANK YOU to Camilla, Helen, Shannon, Erin and David.
The KAL is running on Instagram, in the Under the Olive Tree Knitters Facebook Group and on e-mail. To be in with a chance of winning simply post a picture of your finished shawl on either:
Instagram @olivetreejem - use #bringmesunshinekal
Facebook - in the Under the Olive Tree Knitters Facebook Group
E-mail a picture of your finished shawl to [email protected]
The KAL will run until 31st August 2023 and the pattern will be available as a free download for the duration. The prize draw will take place on 1st September. Good luck!