New Knitty Bits Added to the Shop!
Posted on
I've been having fun this month putting together some new collections of stitch markers for the shop.
Stitch Markers
The original tree themed markers have been given a makeover and now include 6 different designs with a mix of rings and clasps.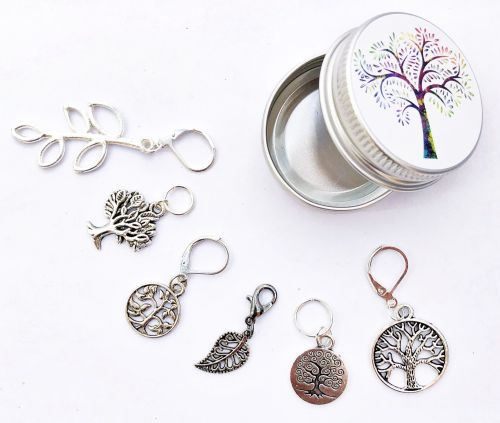 Hot off the paws of the What's New Pussycat release this month is this new addition of kitty inspired markers - purrfect for any knitting project!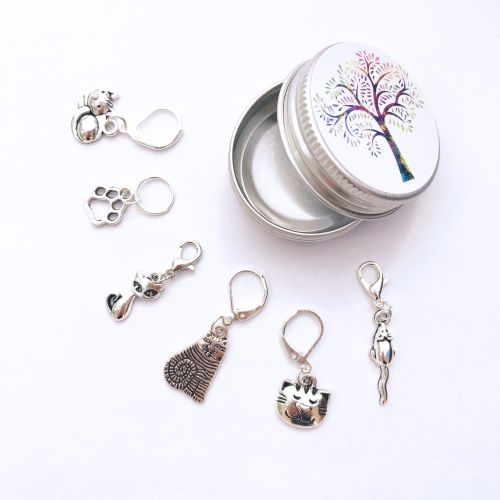 It's a holiday in a tin! Pack up your tiny suitcase, don your tiny sunglasses and board your tiny plane with your tiny passport! Get your knitting beach ready with these summer themed markers. Featuring 12 summer inspired charms these tins are available in tins of 6 or 12 with a mix of rings, clasps and lockable pins.