New Pattern! The Straight and Arrow Shawl
Posted on
My new shawl pattern 'Straight and Arrow' is now available on Ravelry and on the website pattern page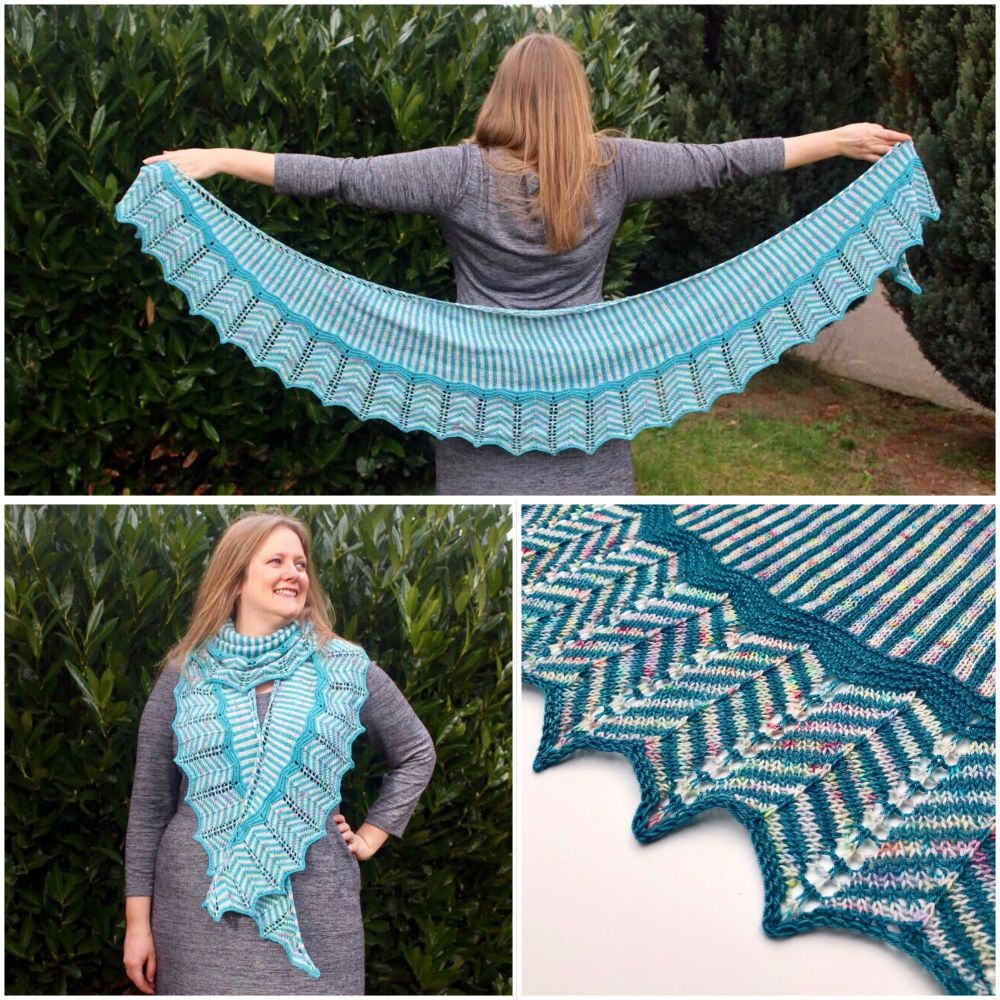 About this Pattern

Everyone loves to misbehave just a little sometimes, but nobody likes insubordinate knitting! This shawl will set you on the right path.

Straight and Arrow is a long crescent shawl worked from the top down. To achieve vertical stripes like this, most shawls are worked sideways or use stranded colourwork. But in this case, vertical stripes play nicely thanks to the use of slipped stitches. Only one strand of yarn is used on each row, and the technique creates a doubled fabric—perfectly squishy and cosy. The vertical stripes then transition to a horizontally striped chevron border that is light and airy.

Two skeins of 4-ply (fingering) yarn in two colours make this shawl large and luxurious. Choose two solids or a solid and a variegated. With simple slipped-stitch stripes and easy-to-read lace chevrons, there is little chance of your knitting being naughty. What you do while wearing it is all up to you!*

*I can assume no liability for any acts of mischief while wearing this shawl ;)

I had a fantastic group of testers for this shawl. Thank you Carron, Holly, Angela, Jaynie, Dari and Clau for bringing the pattern to life and for all of your help and feedback along the way. Here are some of the shawls from the test knit.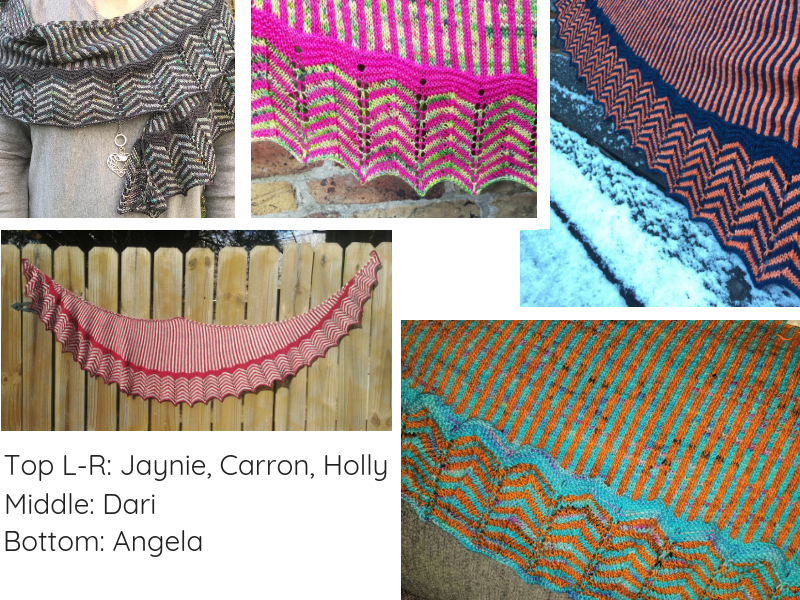 To view more tester photo's take a look at the Project Pages on Ravelry.
Kits

Customisable kits are available for this pattern! Choose 2 x 100g skeins of 4 ply yarn and get the pattern for FREE! Click HERE for more details.

Thanks for stopping by and until next time, happy knitting! x