Limited Edition - Shades of Aquamarine - Shop
livepages::jquery();?>
Meet Shades of Aquamarine - a new semi-tonal colourway available as a limited edition until 31st March 2022!
This pretty tonal colourway of turquoise, sea blues is available on:
Peristera Lace - 55% Bluefaced Leicester / 45% Silk - 100g / 600m per skein
Steni Vala 4ply - 50% Superwash Merino / 50% Silk - 100g / 400m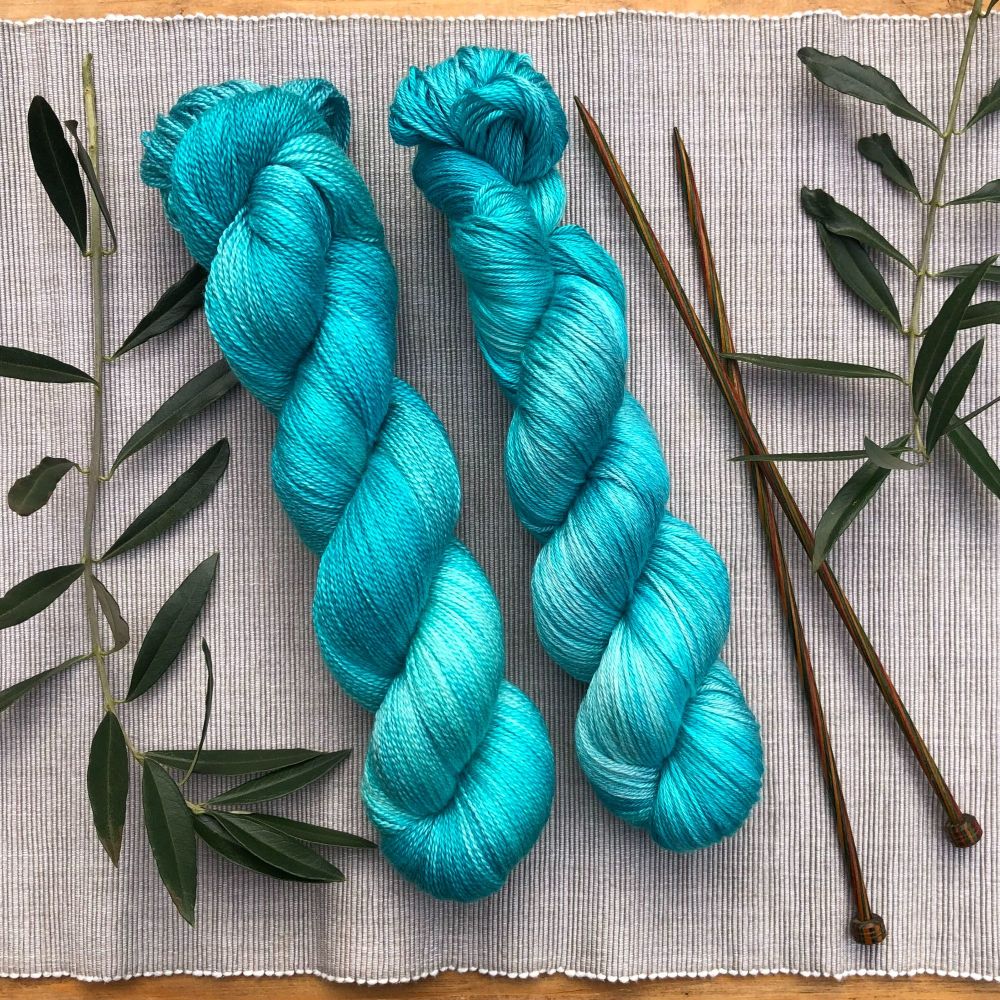 Peristera Lace
This yarn would be a lovely choice for the Featherfall Shawl. One skein will make this beautiful lace, beaded shawl. You can choose your bead colour from silver, rose gold or crystal. Kits are available to pre-order now. Visit the Featherfall Shawl kit page to order your kit.

Steni Vala 4ply
Being a semi-tonal colourway, this yarn would work beautifully with any of the patterns in the Shades of... collection. One skein will make a pretty shawl such as the Safe Harbour, When in Rome, Sail Away or Branching Out.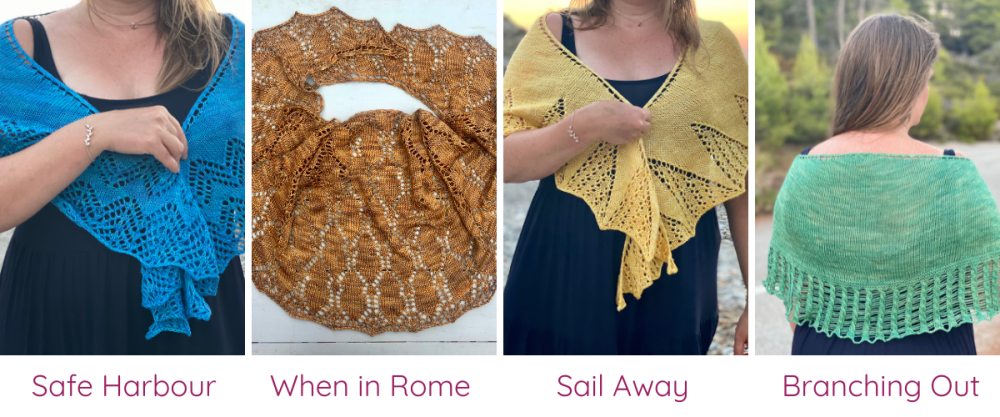 Until the end of March, this colourway is available as an option with any of the Shades of... pattern shawl kits.